Event Description
Because consistency matters – doing hard work day after day will get you there.
Like our day camps approach but would like to stay overnight and train for an extended period of time? We've got you covered – be part of our High Performance environment for up to 7 weeks long!
Be ready for an international experience as players from all over the world will join you at MSquash, inspired and focused to make a change every day and improve meaningfully, step by step.
MSquash camps are in-depth squash camps, covering all aspects of the game, every day. Each day contains of 6 training blocks, from movement training over technical work to matchplay, to interactiveSQUASH training and video analysis, and mindset sessions.
Ages: 9-18

Level: Silver to JCT

Coach player ratio: 4:1

Overnight camp: 6 days $1,795

Start of 6-day camp: Sunday 3pm
End of camp: Friday 12:30pm allowing a safe travel home
Saturday is a rest day and will allow for social activities with the group. Sunday players will train in the afternoon 2-4pm and have the option to do solo practice in the morning.
Evening and social activities
MSquash overnight camps are more than just squash, they create a community of friends and offer a variety of leisure and social activities after training to make the MSquash camps an exciting 'total' experience for all players. All of our activities are accompanied by MSquash camp counsellors:
Movie theatre visit

Visit to Rye Playland, Waterfront amusement park

Go beyond your comfort zone in Boundless Adventure Park

Play board games and other interactive games with the team

Watch sports events and learn from other heros

Wii dance and video games on large squash screen!

Beach, swim and relax sessions

Evening Basketball games and outdoor lawn games
Accommodation for overnight campers will be the Manhattanville College Campus, only a 12-minute drive from MSquash. Campers feel at home on the very green campus which has all amenities one needs to relax and wind down from an intense day of training. Training is intense so we give players adequate time to relax and recover every day while also organizing social group activities. Rest is a not to underestimate ingredient to an athlete's success and well-being.
Rooms: Single and double rooms with bed and desk, and a bathroom space which is cleaned every day.

Common area: Lounge room with billiards, table football, TV, Wii, Internet connection, canteen, air conditioning, Cyber-corner

Other amenities: WIFI, Bed-linen provided, Self-service launderette. 1 change of sheets and towels per week as well 1 room cleaning service per week.
Pricing includes all squash training, travel to and from center, accommodation, bed linen and towel to use on campus, breakfast, lunch and dinner, water, social activities, MSquash t-shirt and other surprise souvenirs. Players are recommended to bring some pocket money for additional snacks.
Cancellation Policy:
Prior to 1st April 2020: full refund

After 1st April 2020: No refund unless another camper is proposed in order to take the available place, in which case a refund will be provided. Replacing a camp week for another is possible for camp weeks during summer 2020
Event Map
---
Event Coaches
Shaun Moxham
Shaun Moxham
Shaun Moxham is one of a select number of coaches to have coached a World Champion, David Palmer. In a relationship which spanned over 10 years, Shaun guided David to 2 x World Championships, 4 x British Open Titles, 10 uninterrupted years ranked inside the World's top 10 players and ultimately achieving the ranking of World No 1.
Katline Cauwels
Katline
Katline Cauwels was one of the first women on the pro tour combining 2 Master Degrees with getting to #42 in the world. She was 3x Belgian National Women's Champion and represented her country over 40 times.
Event Schedule
Transport back to Manhattanville Campus
Daily reflection and homework moment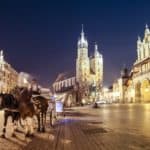 Daily deadline for all lights out
Event Prices
USD 1'695.00

1 week camp
Accelerator Overnight Camps for advanced players are held 7 weeks out of the 11 camp weeks. Players can opt for a 1 or 2 weeks camp. Places and weeks are limited.
USD 3'795.00

2 weeks camp
Accelerator Overnight Camps for advanced players are held 7 weeks out of the 11 camp weeks. Players can opt for a 1 or 2 weeks camp. Places and weeks are limited.
---
Event Registration
Do not hesitate to contact us!